BUY TO
LET?
ASK FOR MORE
INFORMATION!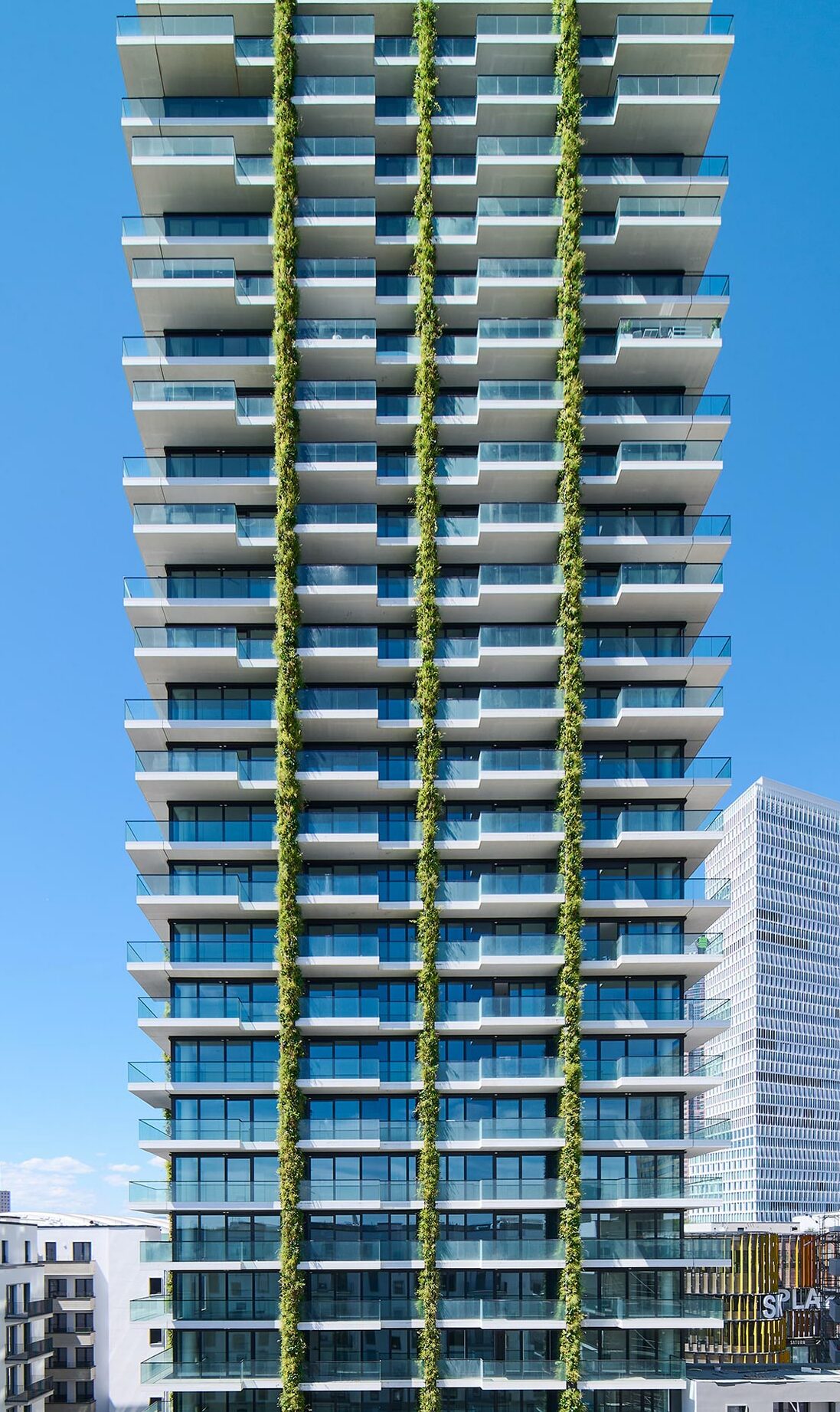 SPECTACULAR FACADES WITH
VERTICAL GARDENS
MAXIMUM TRANSPARENCY
WITH FLOOR DEEP PANORAMIC
WINDOWS IN ALL ROOMS
UNDERGROUND
CAR PARK WITH
100 PARKING SPACES
98 M HIGH
ONE OF THE HIGHEST
GREEN RESIDENTIAL FACADES
IN EUROPE
BREATHTAKING VIEWS OVER THE
CITY AND UP TO THE TAUNUS
LOBBY WITH
24/7-CONCIERGE-SERVICE
ADDRESS: EUROPA-ALLEE 11,
60327 FRANKFURT
---
Pick up
your apartment
Eden sky collection
Pick up your apartment
And define your lifestyle
Experience unparalleled quality of living in one of the best and busiest parts of Frankfurt. Lift your lifestyle to a new level and rise above the clouds of the city with a remarkable views.
Want to see what's like
living in the clouds ?
Ask for your
private visit now !
---
FIXTURES
+FITTINGS
An interior of exquisite décor and premium features creates a whole new outlook, making EDEN an icon of sophisticated urban living. Realize your home style visions right down to the last detail using materials, fixtures and design elements that fulfill your standards for top-of-the-line quality with our décor line.
---
OUTSTANDING
ARCHITECTURE
CONTRASTS
CREATE OUTSTANDING
ARCHITECTURE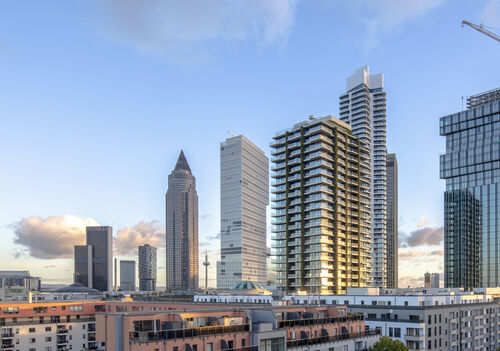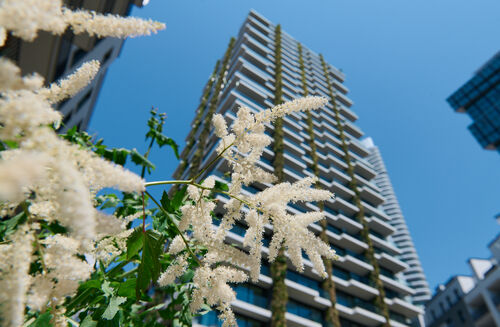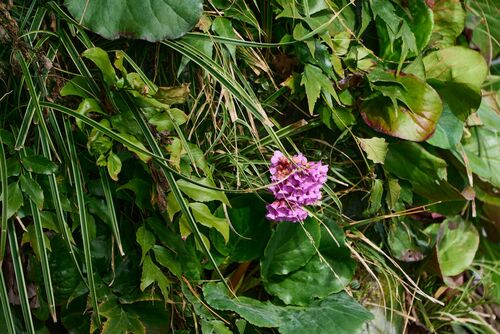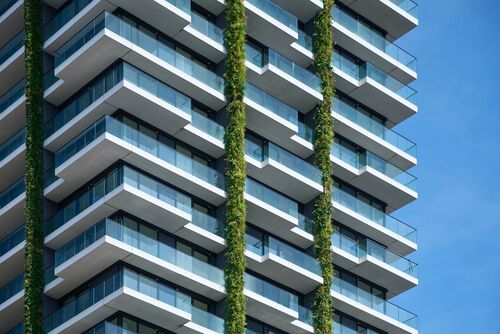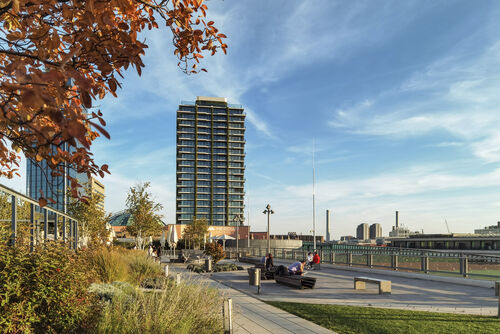 EDEN combines the best from two worlds: the concise forms of modern highrise architecture and the elemental force of private gardens. In the beginning there was the vision to develop a residential tower, which creates green oases for retreat, peace, security and deceleration in the middle of a cosmopolitan and vibrant global city. With breathtaking views, EDEN has one of the highest residential green façades in Europe.

Design by Magnus Kaminiarz & Cie Architektur (Frankfurt am Main, Germany) and by Jahn Architects (Chicago, US). Execution by Tilman Lange Braun & Schlockermann Architekten GmbH BDA (Frankfurt am Main, Germany) and by Jaspers-Eyers Architects (Brussels, Belgium).
---
APARTEMENTS
+INTERIOR
AN ICON
OF STYLE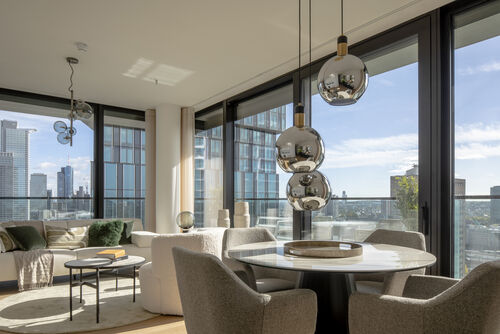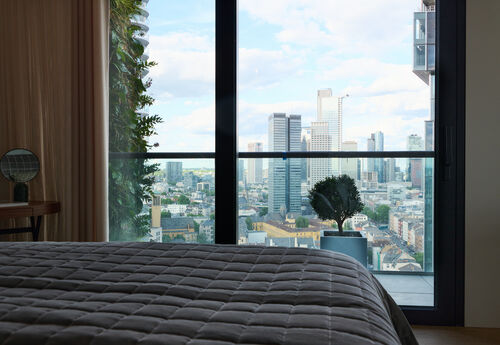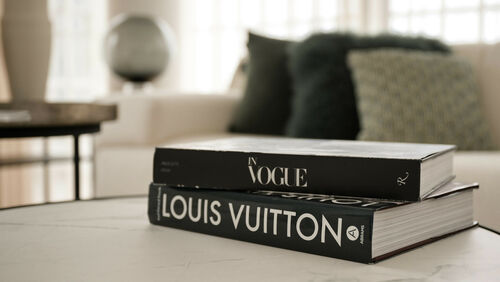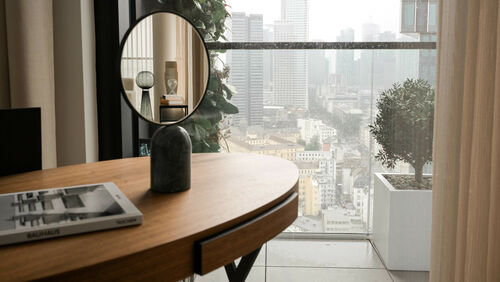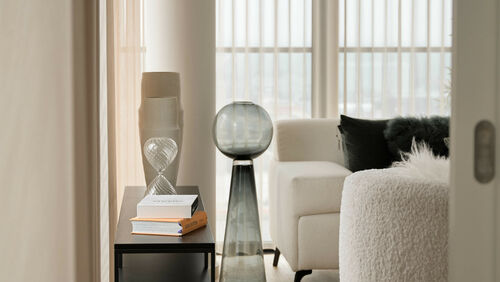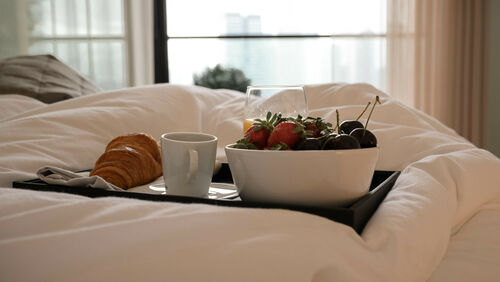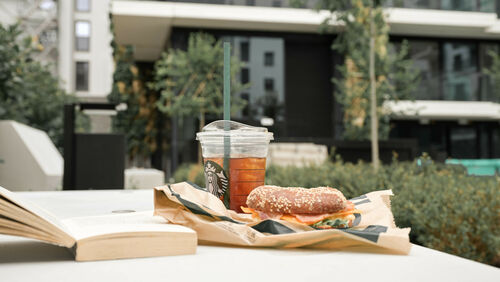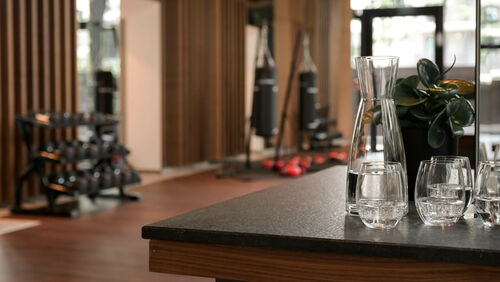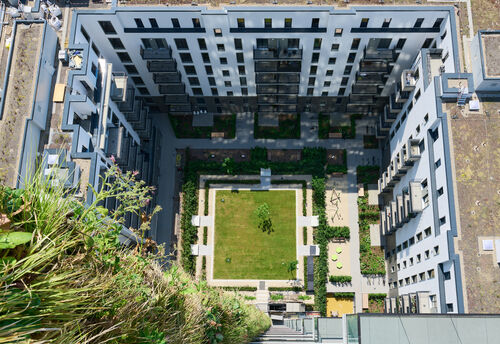 EDEN is unique. It combines striking architecture with clarity and sumptuous greenery. Verdant vertical gardens fuse with elegant glass façades to form a living masterpiece. And it is not only stunning on the outside: the interiors offer enticing possibilities and enchanting vistas. Floor-to-ceiling panorama windows in nearly every room afford breathtaking views of the city, creating an exceptional ambience full of natural light.
---
GREEN
ARCHITECTURE
EDEN
GREEN ARCHITECTURE
FOR FRANKFURT
EDEN stands for the courage to break new ground and appreciation for the timeless beauty of nature. The passion for botany, plants, parks and greenery is deeply rooted in the history of Frankfurt. From the green belt and the banks of the river Main in the middle of the city to the Taunus and Odenwald mountains in the surrounding countryside, the region is a paradise for nature lovers. This love will now be found in the facade of this unique building
---
The contents of Vimeo are only loaded after clicking on the play button. If you want to watch the video, Vimeo will receive your IP address, for example. All information on the use of Vimeo videos on our website can be found in our data protection declaration.
---
Amenities
+ SERVICE
A design
With the soul
Of the season
DEDICATED 24/7
CONCIERGE
SERVICE
STYLISH
LOBBY-WARM
WELCOME
WORK OUT
AND GET IN
SHAPE
GREEN TERRACE
FOR FANTASTIC
VIEWS
EDEN offers a multitude of pleasing features and great attention to detail. There is a dedicated gym on the ground floor. The elegantly designed roof garden is a place to relax or to catch up with fellow residents for a sundowner. The 24/7 concierge service in the lobby ensures the level of comfort, security and meeting of personal needs - both big and small - offered by an upscale hotel.
---
FEEL THE SPIRIT
OF URBAN DIVERSITY
As Germany's Global City, Frankfurt is always ready for change and renewal, visions and change. Here, people are cosmopolitans and focus on internationality and diversity. With the influences of university, art and culture, the green city on the Main is a dazzling metropolis full of esprit and quality of life. All of this can be found in the immediate vicinity of EDEN.
---
Location
Frankfurt
Am main
The good
Vibes of a
Global city
Everything
within Easy
reach
The content of Google Maps is only loaded after clicking on the link listed below. If you want to view the map, Google will receive your IP address, for example. All information on the use of Google Maps can be found in our privacy policy
ON FOOT
1 min. (80 m) / Skyline Plaza shopping mall
9 min. (1.0 km) / Central Station
9 min. (1.0 km) / Messe Frankfurt trade fair center
BY BIKE
6 min. (1.6 km) / Central Banking District
8 min. (2.1 km) / the Palmengarten
14 min. (3.9 km) / Museum embankment
BY TRAIN
16 min. (1.8 km) / Alte Oper
18 min. (3.1 km) / Zeil
19 min. (2.1 km) / Fressgass
BY CAR
9 min. (2.3 km) / Goethe Street
13 min. (2.9 km) / Goethe University
15 min. (12.0 km) / Frankfurt International Airport
Extension of the U5 light rail line: The 2.7 km long new section of the U5 will connect Frankfurt's city centre with the Europaviertel. The underground station Güterplatz is located directly in front of EDEN. This will give the tower a direct connection to the main railway station. The inauguration of the line is planned for 2025.
---
News
NEWS & VIDEO
PROJECT
UPDATES
---
DEVELOPMENT
IMMOBEL
PROJECTS FOR
THE CITIES OF
TOMORROW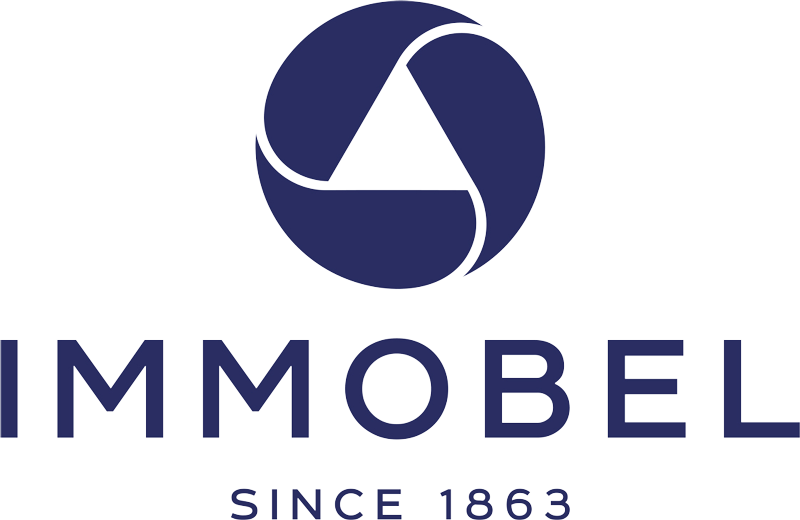 150 YEARS OF PASSION
Immobel is the largest listed property developer in Belgium.
The Group, whose origins date back to 1863, designs quality, future-proof urban environments that have a positive impact on the way people live, work and play.
The company is specialised in mixed properties with different functions. With a portfolio of more than 1,500,000 m² of project development in 7 countries (Belgium, Grand Duchy of Luxembourg, Poland, France, Spain, Germany, UK), Immobel occupies a leading position in the European real estate landscape.
---